Local Government Commission
of the
Pennsylvania General Assembly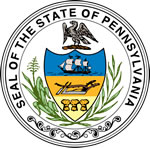 County Code & Second Class County Code Consolidation & Recodification
Consolidation and Recodification of the County Code and Second Class County Code, and Incorporation into Title 16 of the Pennsylvania Consolidated Statutes
In March 2011, Local Government Commission staff started working with the Pennsylvania State Association of Elected County Officials (PSAECO) County Code Revision Committee to update and merge the County Code and the Second Class County Code, as the latter pertains to second class A counties. The County Code concerns third through eighth class counties. The County Code and the Second Class County Code have not undergone comprehensive updates since their enactments in 1955 and 1953, respectively. PSAECO represents the statewide associations of county commissioners, auditors, controllers, coroners, district attorneys, prothonotaries and clerks of courts, recorders of deeds, registers of wills and clerks of orphans' courts, sheriffs and treasurers.
The purpose of the revision, in addition to integration of the two codes, is to amend the combined code to reflect case law and current practices, standards and requirements, as well as update archaic language. The Revision Committee and Commission staff only include changes for which the stakeholders can reach consensus. The ultimate goal is to develop a combined up-to-date code and present it to Commission Members for their consideration of sponsorship. Historically, comprehensive revision of a municipal code, such as that of the Borough Code and the Third Class City Code, most recently, has taken approximately eight years in order to thoroughly examine each article, section-by-section. Commission staff anticipates completing the update and consolidation by 2017.
Upon a County Code recodification bill going through the legislative process and being enacted, the Commission staff envisions working with the Legislative Reference Bureau to place the code into Title 16 (Counties) of the Pennsylvania Consolidated Statutes (Pa.C.S.), which has occurred with the Borough Code (Title 8) and is occurring with the Third Class City Code (Title 11). Incorporation of the County Code into the Pa.C.S. could occur as soon as 2019.